91
« Last post by EOJ on March 01, 2022, 10:53:32 PM »
I'm back to C-Strong in DFK 1.5, practicing each stage. I got a new high score today, and my first time in the Ura loop with this ship/shot type. I also chained Stage 1-5 from start to finish, though a couple "safety" hypers were used in the middle to keep things going. Costly chain breaks in Stages 1-3 and 1-4 kept me from 200+bil. 159 bil first loop.
166,699,251,918 - C-Strong - Ura - EX Boss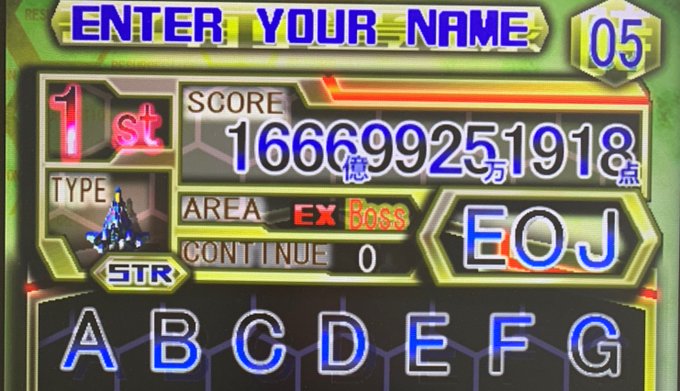 Game over at Golden Disaster. I have not practiced the Ura loop much with Strong style. Stage 2-5 is quite the challenge! But with some practice I think I can get through it without so many bombs.